What are you up to this weekend? We are going camping tomorrow, so I am trying to come up with my lists now, so I can do all the shopping and gathering tonight. I am so excited!
Have a fabulous Friday, lovelies!!
Don't forget to link up to Blonde Episodes' Fashion Fridays!!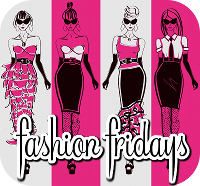 xxooxoxo
Lia